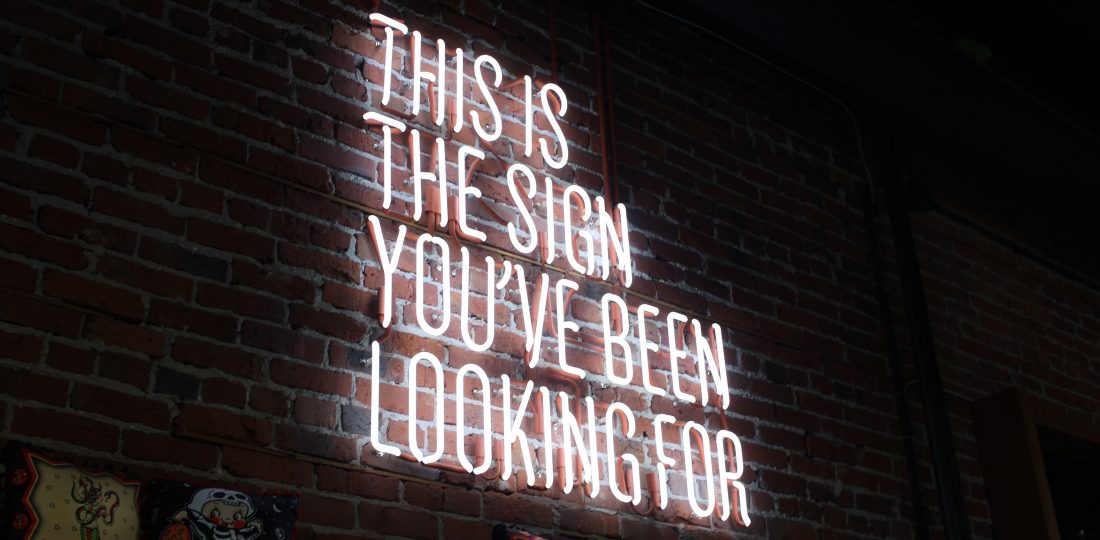 10 Frequently asked naming questions
Before working together, clients ask lots of questions about the way we work. So, we've written down the 10 questions people ask us most frequently. And the answers you've always wanted to know.
#1 – When is it time to start thinking about the name?
A name should be on your to-do list from the beginning. When you've got the idea of a new product or company, make it a subject. Ideally, you'd start naming after strategy, before creating the logo, identity and comms. Don't start too late, the name has a lot of impact on what comes after.
#2 – I'm pretty creative if I may say so myself. Can I do it myself?
You could probably create a nice name. But you need to ask yourself: can I create a name that works well in different countries and fits in with these languages and cultures? One that doesn't legally conflict with other brand names? That doesn't exist yet for another brand? Can I think outside the box? If the answer is no to any of these questions, then don't do it yourself. 
#3 – What are good reasons to work with a naming pro?
Experience. Knowledge. Creativity. Fresh perspective. International opportunities. Legal know-how. Time. Money. Just to name a few. I'd say: why not?
#4 – What's the team like?
We work with strategic and creative people. One can't do without the other. Strategic people set the rules, define direction and create; creative people explore, stretch and create further. We mix local people with international people to have different perspectives. Because brands travel. And it's fun.
#5 – How long does a naming process normally take?
Creating a name would normally take around 6 weeks. Reserve: 
2 weeks for briefing, analysis and/or interviews;
2 weeks for the first naming round, including pre-screening, and;
2 weeks for the second naming round, including pre-screening.
Add 3 – 4 weeks for defining the brand foundation if you don't already have one and 2 weeks for full-availability trademark researches. And of course, more time for brand architecture, tone-of-voice, taglines and consumer research if you need it.
And yes, we can do it faster. But we prefer to have a high-pace but considerate process. We've created names in 4 days which is not good for creativity and health in general. And we've done projects that took over 6 months which have similar side effects.
#6 – How much does a new name cost?
It really depends on the brief:
1) what is it for: a product name, start-up or merging two companies?
2) brand strategy: is the positioning clear or do we need to define the foundation first?
3) number of countries involved: operating locally or conquering the world? 
4) domain name requirements: does the creative solution has priority or is .com a must?  
5) people involved: it the project team deciding or do we present to VPs, CEOs, etc.?
You'd say: 'Thank you, but this doesn't really help'.
Fair enough. We'll give you two examples but don't hold it against us because you know, it depends. But if you need a name for a local product, the brand has been defined, there's no need for a domain name and you decide in a small team, it'll cost you around 7.500 – 9.000 euro. 
If we work on the brand strategy and new name for a company operating in 10 countries, in need of a .com and to be presented 4 times within the organization, we'd be talking around 35.000 – 45.000 euro.
Again, it totally depends. What would we do without Excel?
#7 – You keep talking about checks, what do you mean by checks?
I'm talking about pre-screening: trademark checks, Google checks, domain name checks and linguistic checks. 
Ok, clear. Do I reallyneed these checks?
Yes, you do. If you work with us, we won't create a name without checks. Because we want to get as many obstacles out of the way as possible on your way to success. It's frustrating and a waste of time to make you happy with a name that doesn't work in the end. Some we can easily detect early on in the process.
#8 – Who do I need to involve?
The decision makers. It makes the process a lot easier on both sides. We understand priorities and schedules but people around the table ideally can decide. And of course, involve people who know the company and have relevant input. 
#9 – Is it fun?
Oh my, it's great fun! And we're not biased here. It's an amazing process for team building, creativity and future thinking. It's hard work and we'll make a lot of important decisions in a short period of time but it's definitely fun.
#10 – What happens if we don't have a name in the end?
This hardly ever happens. Seriously. It's a process and we work together to reach the finish line. We explore, steer, research and fine-tune. Challenges will always be there, without doubt. So, to face these challenges our objective is to have a shortlist of alternative names to undergo further detailed trademark or consumer researches. Not just one favorite name.
Ok. I'm convinced. When can we start?
Great, good to hear. Let's have a look at planning and get this going. We can't wait!